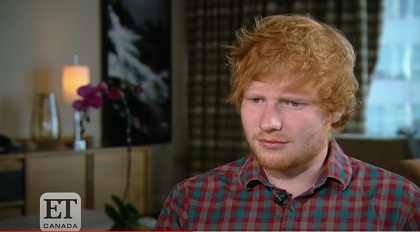 Ed Sheeran has recently teased fans about his possible upcoming album Minus. This would be the first studio album released by the singer in two years when he released Collaborations No 6 Project and four years since his first "traditional" album Divide (÷).
Earlier this year, Ed had lifted our lockdown spirits by teasing fans about what they can expect from his next album.
Back in February to mark his birthday, Sheeran wrote this post on Instagram. "30 today. Thank you for all your wonderful messages, I feel very loved. Currently dressed the same as I was on my 3rd birthday about to chow down on Colin the pirate caterpillar, poor bloke".
He concluded by saying, "I'll be back online with the 4th instalment in the series later this year, until then".
The four part series he was referring to are his debut album + or Plus from 2011, his second album from 2014 X or Multiply, and Divide (÷) in 2017. It looks like his "4th installment" is just around the corner with Minus -.
Ed Sheeran recently announced that he is to sponsor English football club Ipswich Town. The shirt sponsor will read "+ - = ÷ X TOUR", which all but confirms the title of this new album.
A release date has yet to be confirmed, but on May 17 Ed posted this on Instagram.
The words "something cookin" imply that a new album announcement is iminent.
Last December, Sheeran released the track "Afterglow", however he stated that it would not be included on this new album.
"'Afterglow' is a song I wrote last year that I wanted to release for you", Sheeran said. "It's not the first single from the next album, it's just a song I love, and hope you love too". Check out the track below as well as how Ed also crossed paths with Jamie Fox.