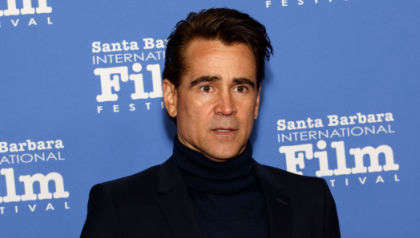 Fans have claimed that Paul Mescal and Colin Farrell were "robbed" after missing out on the Lead Actor Award at the BAFTAs 2023.
Both actors missed out on the top prize, with Austin Butler taking home the award for his role as Elvis Presley in the Baz Luhurman biopic about the music legend.
Colin Farrell was nominated for his fole in the Banshees of Inisherin, with Paul Mescal earning a nod for his exploits in Aftersun.
While Farrell missed out, his Banshees of Inisherin co stars flourished, with Barry Keogan and Kerry Condon earning awards for Best Supporting Actor and Actress respectively, while director Martin McDonagh scooped the award for Best Original Screenplay.
However, the news of Farrell and Mescal missing out on glory in the Lead Actor category is one of the key talking points from the ceremony, with fans feeling that both Irish actors were hard done by.
"Paul Mescal was robbed", one fan wrote, reacting to the news. While another added, "Paul Mescal, Colin Farrell I will avenge you".
Another commented, "I would have accepted losing to Colin Farrell but Paul Mescal losing to Elvis? No, just no".
See more posts below.
Paul Mescal won, idk why they heard the wrong name https://t.co/iUdhjm0wGD

— Cristina Rodríguez (@CristinaR_2177) February 19, 2023
paul mescal was robbed

— rubes (@rubysandss) February 19, 2023
paul mescal and colin farrell i'm so sorry 💔 https://t.co/qkJnBGQfgg

— ad (@Iedtasso) February 19, 2023
Speaking ahead of the weekend's ceremony, Paul Mescal described his rise to fame as "mad and amazing". The Kildare native shot to fame for his role as Connell Waldron in TV series, Normal People.
"It feels like it's happened over a short period of time, which it has, but it's really fun. It's been really kinetic and energised. I just want to stay on the wave", he said.
The big winner on the night was All Quiet on the Western Front with seven awards.