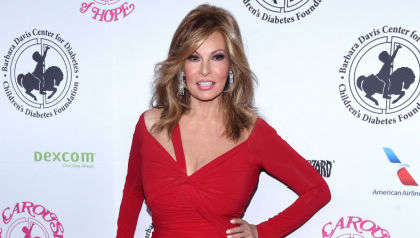 Golden Globe winning actress Raquel Welch has died aged 82.
The actress who landed the accolade for her role as Constance de Bonacieux in the comedy The Three Musketeers in 1974, passed away following a brief illness, her family have confirmed.
"Raquel Welch, the legendary bombshell actress of film, television and stage, passed away peacefully early this morning after a brief illness", Welch's family revealed in a statement to the PA news agency.
"The 82 year-old actress burst into Hollywood in her initial roles in One Million Years B.C. and Fantastic Voyage", they added. "Her career spanned over 50 years starring in over 30 films and 50 television series and appearances. The Golden Globe winner, in more recent years, was involved in a very successful line of wigs".
Welch first caught the attention of the public for her now iconic near skin bikini as she starred as Loana in One Million Years B.C.
Along with her Golden Globes triumph in 1974, she was nominated for another accolade from the organisation for her role in Right To Die in 1987. She was later awarded a star on the Hollywood Walk of Fame in 1996.
The actress leaves behind two children daughter Tahnee Welch and son Damon Welch.