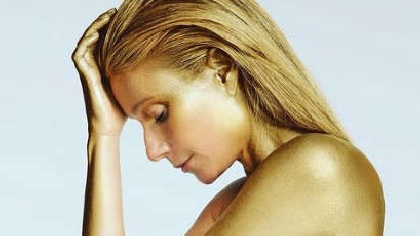 Gwyneth Paltrow has marked her 50th birthday with a naked photoshoot, covering half her body in gold paint.
She has shared the photo on Instagram saying "I feel so good turning 50, and this is about expressing that sense of energy and optimism that I'm experiencing" adding how the naked photo shoot is all about the "female gaze and a sense of fun". They were going for the golden goddess look.
Gwyneth said as she ages, life seems to be getting sweeter for her.