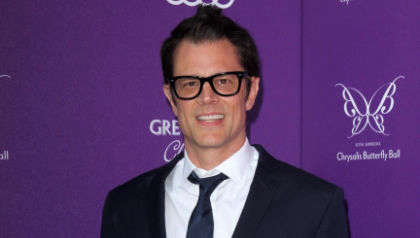 Johnny Knoxville appeared to let slip about the setting for season three of White Lotus in a recent interview.
After the first two seasons were set in Hawaii and Sicily respectively, a third installment of the HBO Series was confirmed, with a set of episodes to run in November.
Despite details being kept quiet, Johnny Knoxville appeared to let the cat out of the bag regarding the setting for season three, with the new series seemingly taking place in Tokoyo.
Jackass co-creator Knoxville was speaking to Vulture about possible plans to pursue further sitcom roles, following the recent cancellation of his Hulu series Reboot.
"I don't tend to think in those terms", was his response. "My first inclination is to focus on film. I love acting and producing films, and making documentaries. If a good television show comes along, of course, I'll pay attention, because television is so good now. I'd be foolish not to pay attention".
It was at this point that Koxville appeared to give the game away about the setting for White Lotus season three, after he was asked if he would consider joining the series' cast.
"Are you kidding? [the show's creator] Mike White is a very close friend of mine," he insisted. "He and I had been in Tokyo together. I think that's where the next … oh, I'm not giving anything away. I might call him again as soon as this is over".