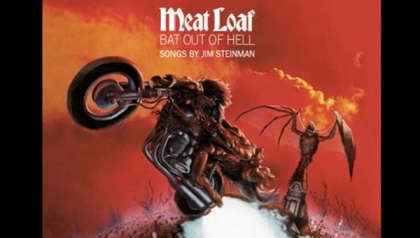 The Grammy-winning American artist's biggest hits are surging in the UK following the 74-year-old's death of undisclosed causes.
News of Meat Loaf's death on Thursday, January 20 shocked the world as fans went into mourning across the globe. The late singer, musician, and actor has been fondly remembered across the passing few days since his untimely death with millions of listeners, old and new, listening to the chilling sounds of his classic discography.
The Bat Out of Hell singer had been hugely adored here in Ireland, and too the UK, as well as the entirety of the world. According to Billboard, the title track from Bat Out of Hell flies to No. 4, based on sales and streaming data from the first 48 hours in the chart cycle. With 1979's Bat previously peaking at a UK chart best of No. 8, set in 1993, 4th will mark a new chart peak.
Two Out Of Three Ain't Bad looks set to break into the Top 20 for the very first time at No. 15. The classic hit has risen to new highs, originally peaking at No. 32 back in September 1978. For the all-time-great, 1993's I'd Do Anything for Love (But I Won't Do That), it sits at No. 7 on the First Look chart.
During the 74-year-old's long career, which spans across five decades, Meat Loaf (real name Michael Lee Aday) had six U.K. Top 10 singles. His most recent being 2006's It's All Coming Back To Me Now, featuring Marion Raven, coming in at No. 6. The singer has not impacted the weekly chart since 2007 hit, Cry Over Me, peaking at No. 47.
At the top of the First Look chart is Fireboy DML and Ed Sheeran's collaboration Peru, which lifts 4-1. The track logged four weeks at No. 1 on the Official UK Afrobeats Chart and is leading the all-genres chart in the early stages of the chart week, thanks to strong CD sales, the OCC reports. If Peru continues its strong position in the charts, it will give Nigerian singer Fireboy DML his first U.K. leader, and Sheeran's 14th.
The Official U.K. Singles Chart is published late Friday, local time.