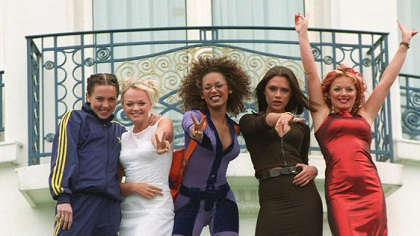 Mel B of the Spice Girls has said that fans understood that the band did not play by the rules. The group became feminist icons as they burst onto the scene in 1997, before going on to sell over 90 million records in their six years together.
Twenty-five years later, following two multi-million pound grossing reunion tours, the Spice Girls are still the best selling group of all time.
Mel B aka Scary Spice, recently told Fabulous that she has to pinch herself when she is reminded that it is 25 years since the band burst onto the music scene.
"It just seems unbelievable", she said.
"We were these five girls who didn't fit any typical pop mould. We were determined to do things our way, to say what we wanted to say, to work our backsides off and to have fun while doing it".
She continued, "All of us felt we didn't have anything to lose and we knew we could only do it if we were all in it together".
"It's pretty emotional now when we think back to what we did, how far we went and how much support we got from our fans all over the world, who were the ones who carried us to the top".
"They got that we were just like them, they understood that we didn't follow rules, they just got what we were all about", she added.
"It's official"
The band had confirmed last month that they are to release a special EP to mark 25 years since their formation.
The EP called "Wannabe25" was released last week (July 9).
The LP includes a previously unreleased track called "Feed Your Love".
As part of this project, fans were also given the opportunity to share their favourite memories with the band.
On the project, the band said "The Spice Girls belong to everyone and that's why we want to mark 25 years of 'Wannabe' by celebrating our incredible fans".
Happy 25th birthday Wannabe! #Wannabe25 #IAmASpiceGirl https://t.co/pacSlH864v pic.twitter.com/WmlgDGRzw0

— Spice Girls (@spicegirls) July 8, 2021