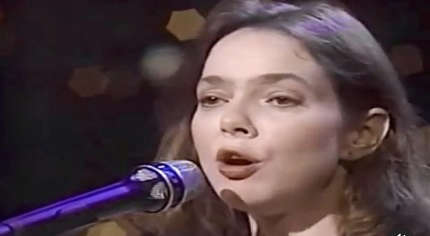 Grammy-winning songwriter Nanci Griffith has passed away at the age of 68.
A statement from her management company on Friday confirmed her death, but no cause was provided.
"It was Nanci's wish that no further formal statement or press release happen for a week following her passing," Gold Mountain Entertainment said in a statement.
Griffith won a Grammy Award in 1994 for Best Contemporary Folk Album for "Other Voices, Other Rooms."