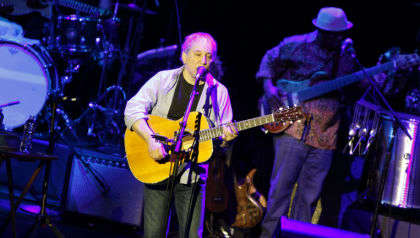 Legendary singer/songwriter Paul Simon has admitted that he is suffering with hearing loss in his left ear.
The 81 year old made these comments in a recent interview with The Times, where he also hinted that his touring days may be numbered.
"Quite suddenly, I lost most of the hearing in my left ear, and nobody has an explanation for it", stated Simon. "So, everything became more difficult".
While the condition has been slow to improve, Paul Simon is hopeful that these hearing issues will eventually "repair itself".
But the singer has admitted that he may never return to touring, amid hearing issues, along with his growing iritation with singing some of his older tracks on stage.
"The songs of mine that I don't want to sing live, I don't sing them", he said. "Sometimes there are songs that I like and then at a certain point in a tour, I'll say, 'What the f**k are you doing, Paul?' Quite often that would come during (1986 song) You Can Call Me Al. I'd think, 'What are you doing? You're like a Paul Simon cover band. You should get off the road, go home".