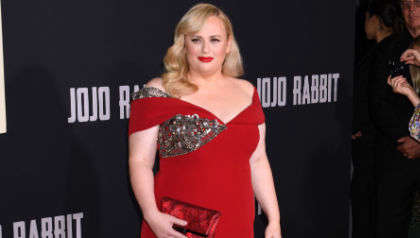 Rebel Wilson has claimed that her Pitch Perfect contract banned her from losing weight.
The Austrailian actress shot to fame for her role as Fat Amy in the Pitch Perfect trilogy, with the first film hitting the cinema screens in 2012.
However speaking on Alex Cooper's Call Her Daddy podcast, Wilson alleged that her contract meant that she was not allowed to "lose a massive amount of weight", adding that she couldn't lose "more than 10 pounds or gain more than 10 pounds".
"I did wait until 'Pitch Perfect' seemed like it was over. I couldn't lose a massive amount of weight because it was in the contracts for that movie", Wilson said. "You can't lose — I think it's not more than 10 pounds or gain more than 10 pounds. You have to kind of stay at the weight. It's in your contract".
"I was thinking for a while that I'd like get healthier", Wilson continued. "I was stereotyped in playing that fat, funny friend, which is so hard because I love those roles".
Wilson went on to say that this contractual issue stopped her from playing other parts, adding that she felt "pigeonholed".
"I love doing the roles, I love those characters. But then I did want to do more things, but I felt like being the bigger girl, you're just more pigeonholed", she insisted.
Universal Pictures have yet to comment on the matter.