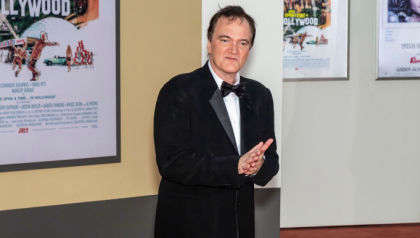 The title of the reported final ever film from director Quentin Taratino has been released.
Titled The Movie Critic, Taratino is to begin working on this project in the Autumn.
While further details on the film have yet to be announced. We do know that 'The Movie Critic' is to be set in the 1970s, with a female lead at the centre.
Reports have also suggested that Sony could pick up this project, having previously worked on Tarantino's Once Upon A Time In Hollywood.
It has been suggested that the film may focus on one of the most influential film critics of all time, Pauline Kael. Known for her hard hitting and opionated film reviews, Pauline Kael often got into heated arguments with filmmakers and editors alike.
She wrote for the New York reporter between 1968 and 1991, and her work has always grabbed the attention of Tarantino. She also worked as a film consultant for Paramount in the 1970s, which would coincide with the film's setting.