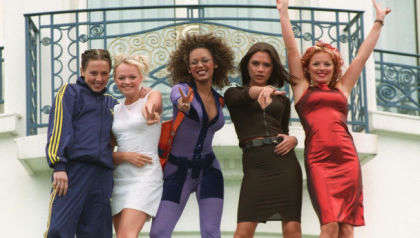 Spice Girls have shared a previously unseen music video, celebrating the 25th anniversary of the release of their 1990s hit 'Stop'.
As it turned out, 'Stop' subsequently put a stop to Spice Girls' chart dominence, as it was the only track released that did not reach number one, ending their six track sequence from their original tenure. The track featured on the band's second studio album 'Spiceworld', and turned 25 on March 9.
Having been spotted knocking on each other's doors, the original video sees the Spice Girls dancing their iconic dance sequence in the middle of the street, as they perform at the local community hall.
The unseen video which you can see below, shows the girls performing the track in the middle of the street on the day of the shoot.
'Stop' had been originally wriiten by the group during their time on-set of their film 'Spice World'.