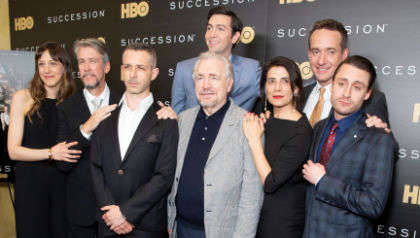 HBO series Succession is to come to an end after season 4, it has been confirmed.
This was confirmed by the show's creator Jesse Armstrong, with season four of this award winning series to air next month.
"There are a few different aspects. One, we could have said it as soon as I sort of decided, almost when we were writing it, which I think would be weird and perverse", Amrstrong revealed in a recent interview.
"We could have said it at the end of the season. I quite like that idea, creatively, because then the audience is just able to enjoy everything as it comes, without trying to figure things out, or perceiving things in a certain way once they know it's the final season".
"But, also, the countervailing thought is that we don't hide the ball very much on the show", Armtsong continued. "I feel a responsibility to the viewership, and I personally wouldn't like the feeling of, "Oh, that's it, guys. That was the end." I wouldn't like that in a show. I think I would like to know it is coming to an end".
"Who knows about the psychological reasons, but the creative ones were that it felt really useful to not make the final, final decision for ages. You know, there's a promise in the title of Succession. I've never thought this could go on forever.
"The end has always been kind of present in my mind. From Season 2, I've been trying to think: Is it the next one, or the one after that, or is it the one after that?", Armstrong added.
Last year, Succession won four accolades at the Emmy Awards, including Best Drama Series, which they also won in 2020.
The show also scooped up the award for Best Comedy Series, while actors Jason Sudeikis and Brett Goldstein won Best Comdy Actor and Supporting Actor respectively.