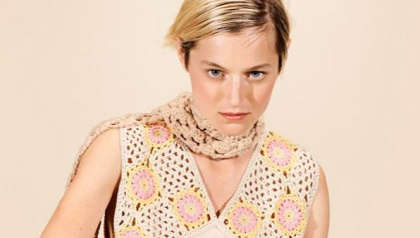 Emma Corrin has said that "visibility is key" as they spoke about coming out as "queer". The Crown star previously updated their pronouns to she/they.
The 25 year old spoke to ITV Granada about coming out. Sharing the interview on her Instagram account with raibow emojis, Corrin also wrote, "First time addressing my queerness and my journey on TV was scary! But visibility is key".
"I think visibility is key with these things", they told ITV Granada. "My journey has been a long one and has still got a long way to go. I think we are so used to defining ourselves and that's the way society works within these binaries and it's taken me a long time to realise that I exist somewhere in between and I'm still not sure where that is yet".
"I think visibility is key."

The Crown's Emma Corrin hopes speaking openly about her gender identity journey helps others going through the same thing.

🏳️‍🌈 Full story: https://t.co/rVI9pJXG3I pic.twitter.com/u3LEDS68fz

— ITV Granada Reports (@GranadaReports) August 12, 2021
Last month, Corrin also posted a photo of themselves wearing a chest binder via Instagram. Chest binders are usually worn by non-binary or trans people.
"Some time before I bought my first proper binder, messing around with @sirdavidsimon, we used boxing wrap, thanks for capturing this with me, very intimate, very new, very cool. It's all a journey right. Lots of twists and turns and change and that's ok! Embrace it", the star wrote.
"No fixed identity"
Corrin also described coming out as "scary".
"I wasn't sure whether it was the right thing to do but the feedback from the people in the queer community has been wonderful", they added.
"There's no fixed identity, especially for, like, people in the queer community. It's going to be an ongoing journey but yeah, I hope that sharing helps people".
Corrin is to also feature on Setpember's edition of British Vogue.