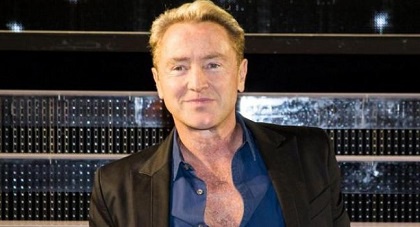 Michael Flatley has said that the entertainment sector needs to reopen quickly to lift people's spirits after the trauma of the Covid-19 pandemic.
The man responsible for Lord Of The Dance (see below) has said that it is vital for music, arts, dance and cultural events to reopen with live audiences with "with whatever necessary precautions are required".
Flatley's comments come as Broadway in New York announced a return to live shows, with US theatre attendees requiring proof of vaccination before entry.
The West End in London is expected to also announce a return to live shows. Ireland is to announce a series of pilot events as part of the Covid-19 recovery programme.
"General public need this"
Michael Flatley said that along with tourism and hospitality, the entertainment sector was one of the sectors worst hit by the pandemic. He added that remote broadcasts helped people to cope with one of the biggest health challenges in over a century.
"I think the general public need this", Flatley said. "They need the entertainment industry to lift their spirits and put a smile back on their faces".
"I am hoping to make an announcement within the next 30 days or so. It is tough", he added.
"It has been far too long – this has dragged on way too long", Flatley insisted. "We have to find some way to get those theatres working again".
"We need to give people a little entertainment", the dancer urged. "People are desperate to go and see a show. We are all desperate to go and put on those shows".
"So please let us go and do that with whatever necessary precautions are required".
"More than a year of their lives stolen"
Flatley added that it "broke his heart" not being able to see his dancers perform at theaters due to the pandemic.
"My dancers have had more than a year of their lives stolen from them in their prime", he said. "It breaks my heart to see so many talented young people not being able to perform when they are at their peak".
"We have got to be able to get them back to work".
Flatley also added that promoters are facing such a "tough time", that some may have to close due to the lack of work and income.
"Somehow, between all of us, we have to get the entertainment business back", he said.