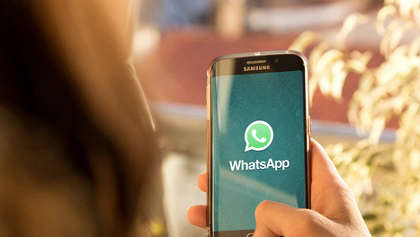 It has been reported that WhatsApp are making changes to its voice messaging experience.
The app is said to be working on a redesign of its voice messaging feature for both iPhone and Android users. The Sun have reported that the messaging platforms could soon start showing waveforms when you record a voice note. It is very similar to what you would see on an Instagram voice message.
WABetaInfo have said that the changes are being tested on iPhone and Android users. It is not availble to the general public just yet.
WABetaInfo tweeted that WhatsApp was working on a new experience for voice messaging.
🎙 WhatsApp is working on a new experience for voice messages!

Voice waveforms will be implemented for another feature too.https://t.co/2O71J338Mt

— WABetaInfo (@WABetaInfo) June 26, 2021
Record and listen back
WhatsApp users will be delighted to hear that a feature is to be added to the voice messaging, where you can stop recording and listen back to the voice message before sending it to others.
This would be a game changer, as there is currently no easy way of being able to check if you are happy with the voice note or not.
WABetaInfo also revealed a screen record video of a voice message being recorded on WhatsApp. After it was recorded, a blue play button appeared next to the message, giving you the chance to listen back to it or delete it.
It us understood that this test will roll out soon.
Beta Tester
You must become a Beta Tester if you are interested in trying out this new feature.
You can do so, by downloading the new WhatsApp Beta tester app from Google Play on your smartphone.
For smartphone users, all you need to do is scroll down the Google Play page until you see the words "Become a Beta Tester".
You then tap "I'm In" and then click the "Join" button to confirm. You just need to wait for the update to the Beta version of WhatsApp to come through on your phone.
The process is a little more conplex if you own an iPhone and therefore it is not reccomended.
But you can download the Beta tester app on your computer via the Google Play site.