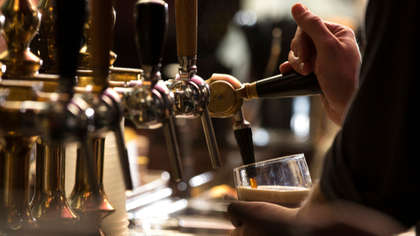 Pubs and nightclubs may soon have their opening hours extended.
Ireland's publicans have long been calling for a reform of the country's licensing laws, some of which date back to the 19th century.
The government is now expected to approve new laws to bring pub and nightclub opening hours more in line with the rest of Europe.
Minister of State for Civil and Criminal Justice Hildegarde Naughton will seek Cabinet approval to draft the General Scheme of the Sale of Alcohol Bill 2021.
The Licensed Vintners Association has said the reform is "long overdue" but welcomed the action.
The LVA are seeking approval for licensed premises to serve alcohol until 5am seven days a week. They also want a 50% decrease in late night license costs.
Currently, nightclubs and late bars are governed by the Public Dance Hall Act of 1935. This requires them to acquire a Special Exemption Order from the District Court.
While publicans will celebrate the proposed reforms, comments from the Chief Medical Officer Dr Tony Holohan may cause further weariness in the trade.
Holohan has said that the reintroduction of COVID-19 restrictions "cannot be fully ruled out."
Asked about the CMO's comments, Tanaiste Leo Varadkar agreed with Holohan that the government can't "rule out the possibility of restrictions being re-imposed" but clarified that it "is not the same as saying that it is planned or likely, because it isn't."