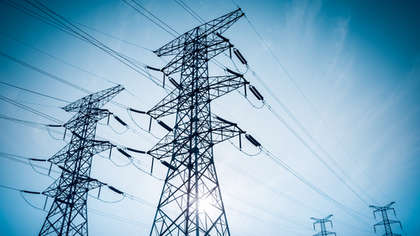 Ireland could experience electricity shortages over the next five winters.
That's according to a new report that warns a combination of increased demand and the closure of older power plants could create shortages.
The report comes from EirGrid, the state-owned electric power transmission operator.
EirGrid's annual Generation Capacity Statement warns of potential shortages if action isn't taken to increase power generating capacity in Ireland.
It had been feared that we could see blackouts this coming winter but EirGrid says the reopening of two electricity plants in the autumn will negate such worries.
Minister for Environment Eamon Ryan said the government can't be "absolutely certain" that blackouts won't occur however.
"It is tight and you can't be absolutely certain but we expect to be able to manage it," he said. "The main problem this winter is that two of our largest and most modern power plants have been out of action. They will come back into action next month. That should allow us to manage. But this winter and the subsequent winters will be difficult. We know what we need to do. We will have further options next year which looks to bring additional back-up power into place."
Ryan suggested that the Moneypoint coal-burning plant could remain open as a "last resort; we can't have the lights going out."
EirGrid's report found that large energy users like data centres are expected to account for 27% of the country's electricity consumption by 2030.