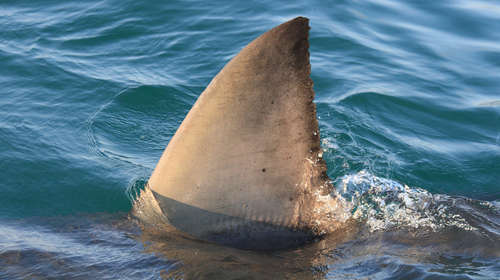 A man has been killed in the first fatal shark attack to occur in the Australian city of Sydney since 1963.
A fisherman reported seeing a man wearing a wetsuit dragged into the sea by a large shark at the city's Little Bay beach.
"When he went down there were so many splashes," said the man, who was left shaken after witnessing the attack. "I keep vomiting. It's very, very upsetting. He just went down for a swim, enjoying the day, but that shark took his life."
Another witness described the shark as "a four to five metre great white."
New South Wales police confirmed that they had recovered human remains from the water.
"An investigation into the swimmer's death is ongoing, and Little Bay Beach is closed as officers continue to search the area," NSW police said in a statement.
A report is being prepared for the state coroner as NSW police and the state's Department of Primary Industries conduct an investigation into the attack.
Last year Australia suffered three fatal shark attacks but Sydney hasn't experienced one since 1963.
Police are asking citizens to abide by the safety rules laid out by organisation Surf Life Saving NSW. The guidance includes sticking to patrolled areas of beaches, swimming only in daylight, and keeping away from murky water, river mouths and schools of baitfish.
"To lose someone to a shark attack like this is chilling," said local mayor Dylan Parker. "We are all in shock."