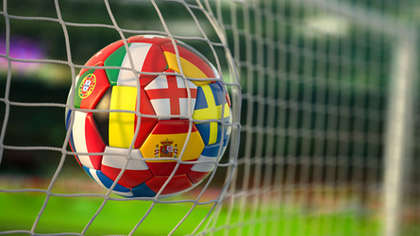 Ireland's joint bid with the UK to host the 2030 World Cup has been abandoned.
Instead the two nations will make a bid to stage the European Championships in 2028.
The bid will see the Football Associations of Ireland, England, Wales, Scotland and Northern Ireland working together to bring the tournament to the UK and Ireland.
Rumours of switching from the World Cup bid in favour of Euro 2028 had been circulating in recent weeks. This morning the decision was confirmed by the Football Association of Ireland (FAI) in a statement.
The combined associations had conducted a feasibility study into the prospect of hosting a World Cup. With consideration given to numerous factors such as the economic consequences, it was decided that hosting the Euros was more practical.
"Hosting a UEFA Euro [championship] offers a similar return on investment, with the European tournament carrying a far lower delivery cost and the potential of the benefits being realised sooner," the FAI said in a statement. "It would be an honour and a privilege to collectively host UEFA Euro 2028 and to welcome all of Europe. It would also be a wonderful opportunity to demonstrate the true impact of hosting a world-class football tournament by driving positive change and leaving a lasting legacy across our communities. We believe the Republic of Ireland and the UK can offer UEFA and European football something special in 2028 - a compact and unique five-way hosting collaboration that will provide a great experience for the teams and the fans."
Dublin's Aviva stadium had been selected to host Euro 2020 matches last summer but ultimately had to pull out due to pandemic restrictions.