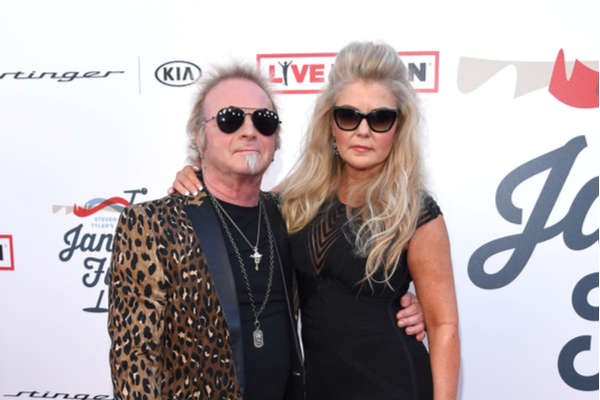 Aerosmith drummer Joey Kramer's wife of 13 years, Linda, has died.
Aerosmith drummer Joey Kramer's wife of 13 years, Linda, has died.
A rep for the musician confirmed that Linda, formerly a contract administrator for Hewlett-Packard at age 55. A cause of death is not currently available.
Linda Gail Kramer died on June 22 and was described by the rock star as the "love of his life".
The pair were married for 13 years, with Kramer describing their meeting as "the biggest rush you ever had in your life".
"Friends and family have always noted that Joey and Linda were simply 'inseparable'," read an obituary, posted in the Boston Herald.
The obituary goes on to describes Linda as a woman with "a wicked, mischievous sense of humour" and had "a passion for driving fast cars."
It describes the love between Joey and Linda who were married in October 2009, "Linda loved Joey deeply and his well-being and happiness were her top priority,"
She is survived by her husband, her parents, her three sisters, her stepsiblings, her stepson Jesse, and many nieces and nephews, among others.
In late March, Joey had said he would not be joining Aerosmith as they relaunched their Deuces Are Wild residency in Las Vegas this summer. At the time a statement was put out explaining Joeys absence as he wished to "focus his full attention on his family during these uncertain times,".
Joey Kramer's health has had its own difficulties in recent years. Kramer suffered a health scare back in 2014, which was initially reported to be "heart related complications".