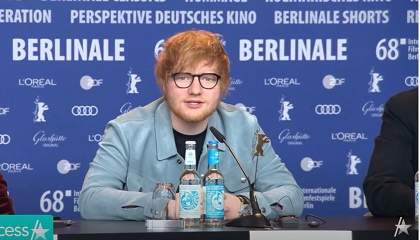 Ed Sheeran is to become the new face of TikTok, after he signed a big money contract with the viral video app's bosses. A source also said that the singer was filming for them in London recently.
This comes after it emerged that a new album from the singer is also on the horizon, with the record expected to be called Minus (-).
Regarding Sheeran's TikTok venture, a source said this "It is a huge coup to get someone as big as Ed on board and everyone is really excited about the end result".
"TikTok is a huge platform for artists now and Ed can see that".
"It was something he wanted to get involved in and the project he has done with them is really exciting".
More from Ed & Social Media
Ed Sheeran has recently been in the thick of the social media action recently.
The singer appeared in Friends star Courteney Cox's Instagram where the pair recreated the infamous dance routine between siblings Ross (David Schwimmer) and Monica Geller (Courteney Cox) from an episode of the popular sitcom.
Here's another chance to see that video here.