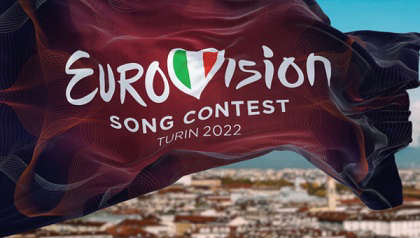 Ireland's Eurovision hopeful Brooke Scullion sadly missed out on a place in the Eurovision Song Contest final at last night's semi final.
Despite lighting up the Turin stage with her upbeat track 'That's Rich', Brooke sadly missed out on a place in Saturday's final. Ireland have not appeared in the Eurovision final since Ryan O'Shaughnesey's entry in 2018.
Belgium, Czech Republic, Azerbaijan, Poland, Finland, Estonia, Austrailia, Sweden, Romania and Serbia all progressed to Saturday's final.
Scullion's performance still received a positive reaction from the audience, as she sang in front of a quartet of backing dancers. You can check out her performance below.
BROOKE FREAKING SCULLION #Eurovision #ESC2022 pic.twitter.com/eJ4f6sg3SQ

— Eurovision Song Contest (@Eurovision) May 12, 2022
Discover how Twitter reacted Ireland's party queen Brooke! 🇮🇪💃 #Eurovision #ESC2022 pic.twitter.com/NkggxtunTP

— Eurovision Song Contest (@Eurovision) May 12, 2022