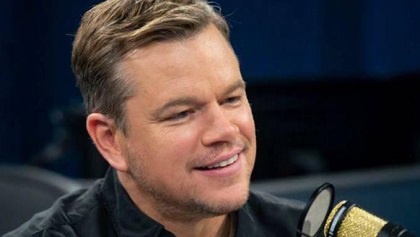 Matt Damon is returning to Ireland, with his Marseille-set thriller Stillwater hitting cinemas here in August.
Damon returns to Ireland, having previously been left standed in the coastal villege of Dalkey in Dublin after filiming for The Last Duel was abandoned when the pandemic struck in March 2020. Following this, Damon was left on the coast with his wife Luciana Barrosa and their children. They took up residence in Eddie Irvine's house when filming was abandoned in March.
Damon proved a massive hit with the locals, signing autographs and having time for everybody, before eventually flying out of Ireland in May 2020.
Stillwater set for August release
However, Damon's film Stillwater is now set for an August release here in Ireland.
In the film, Matt Damon plays an oil rig worker named Bill who is travelling from Oklahoma to Marseille in order to clear the name of his estranged daughter Allison (Abigail Breslin), who is in prison for a murder she did not commit.
Stillwater is co-produced and written by Oscar winner Tom McCarthy (Spotlight) and is to hit Irish cinemas on August 6.
Check out the trailer below.