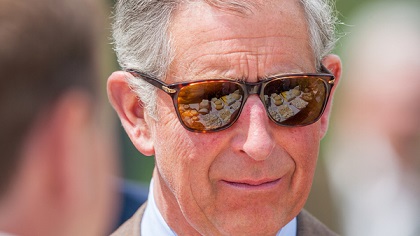 Meghan Markle and Prince Harry have reportedly been told their son Archie will never be a Prince, as Prince Charles will "change key legal documents".
Prince Charles has reportedly told Meghan and Harry that their son will have no entitlement to the throne, even when Charles becomes King. According to reports, the 72-year-old has allegedly "made it clear" that Archie will not inherit the title when he becomes Monarch.
The news follows claims that Charles will be trimming the Monarchy to limit the number of key Royals, as he believes the public does not wish to pay for an ever-expanding Monarchy. Meghan and Harry, who recently welcomed their second child, Lilibeth, are said to be "incensed" over the move.
Speaking to the Mail Online, an insider source said, "Harry and Meghan were told Archie would never be a Prince, even when Charles became King". This dispute has been said to have caused relations between Harry and the Royal Family to plunge to a "dangerous new low". Regardless, it is understood that Charles is "determined" to "change key legal documents" to "ensure" that Archie cannot get the title.
However, a royal author has claimed that Archie could be allowed to choose whether or not he becomes a prince when he turns 18. Robert Lacey, a leading royal biographer, claims the Duke and Duchess of Sussex could do the same as the Earl and Countess of Wessex.
Their children are not styled as prince or princess but instead, James and Louise are known as Viscount Severn and Lady Louise Windsor. When they turn 18, the pair will have a choice on whether to take royal titles or style themselves as HRH - as they are 13th and 14th in line to the throne.
Although Charles may wish to put a stop to Archie's entitlement, Lacey told the Times that such a move does "not seem likely".
"It is possible that Prince Charles may try to remove royal status from the Sussex children when he comes to the throne but that does not seem likely. His priority then will be to gain popular support for upgrading the status of Camilla from princess consort to queen consort, and he is not likely to court unpopularity by removing HRH status from Archie and Lili."
Meanwhile, palace insiders have reportedly revealed that the Prince of Wales cannot stop Archie from becoming a prince as he does not have the power to do so. According to reports, Archie will automatically become a prince upon the Queen's death and Prince Charles' ascension to the throne, under the current system.
Speaking to Oprah, Meghan recalled how, when she had been pregnant, "They [the Royal Family] were saying they didn't want him to be a Prince or a Princess". She continued, "You know, the other piece of that convention is, there's a convention – I forget if it was George V or George VI convention – that when you're the grandchild of the monarch, so when Harry's dad becomes King, automatically Archie and our next baby would become Prince or Princess, or whatever they were going to be… But also, it's not their right to take it away."