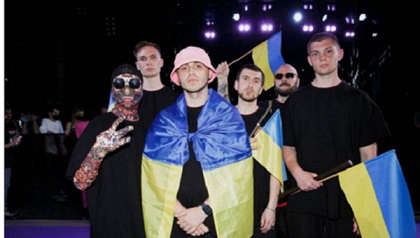 Eurovision song contest favourites Kalush Orchestra booked their place in the weekend's final in their home nation Ukraine.
Receiving a standing ovation as they performed their entry Stefania, the group thanked fans for "supporting Ukraine". You can check out their performance below.
Ukraine came through their semi final, along with Armenia, Greece, Iceland, Lithuania, Moldova, Netherlands, Norway, Portugal and Switzerland. These countries progressed at the expense of Albania, Austria, Bulgaria Croatia, Denmark, Latvia and Slovenia.
Ireland's hope Brooke Scullion will perform her entry on Thursday's semi final. "All I can do is focus on the campaign from here on in and, of course, it will be an excellent boost to get the song played on the radio", the Derry singer said.