Competition live: 28th September-2nd October
Tune in to the Damian Farrelly Show this week for your chance to win a great prize from Snack Farm
We are giving away:
Daily Prize: A Snack Farm "Work from Home Healthy Gift Box" – A mix of 54 Packs of Snack Farm's signature flavours, in a beautifully designed gift box. (Flavours include Cranberry Trail Mix, Tropical Edamame (Eh-de-mammy) Mix and Almond Seed Mix)
Overall Prize: A Snack Farm "Goodness Delivered" Gift Box containing all the Snack Farm products, including single-serve packs as well as their unique 1.5KG "Bulk Bags" and compostable portion pots, perfect for on-the-go snacking, or for the kid's lunchboxes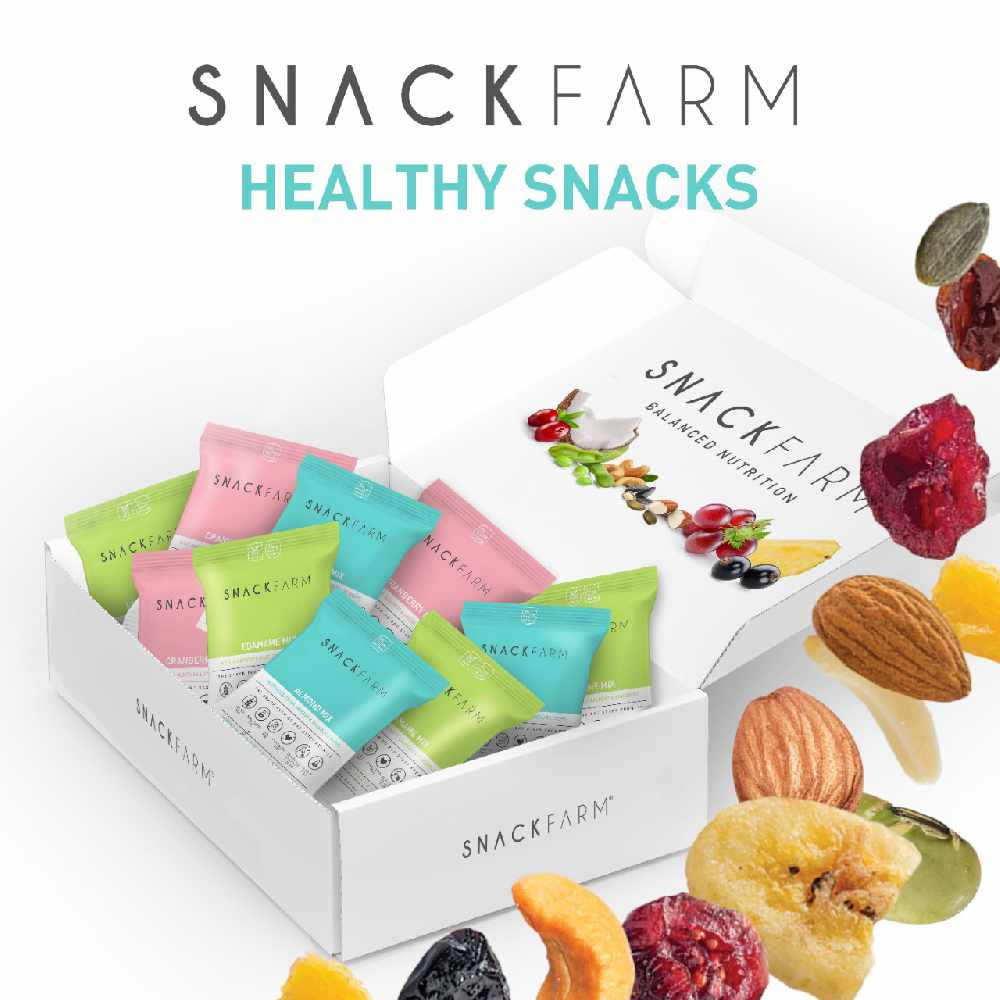 Tasty, healthy snack mixes, from Snack Farm's online store, direct to your door. Goodness Delivered!
Snack Farm modern snack mixes are super-tasty, and the easy way to snack healthy. Shop online now at SnackFarm.com
Snack Farm.com is the new way to buy your family's snacks. Shop online now at SnackFarm.com
Gift the gift of goodness to your employees, friends or family with a Snack Farm Healthy Gift Box. Shop online now at SnackFarm.com