Competition live: 18th-22nd November
Tune in to The Nikki Hayes Show all this week for your chance to win a fantastically festive prize from Hampers & Co
We are giving away of a luxury Taste Of Christmas Gift Hamper EVERY DAY. Each Hamper Includes:
Château Millegrand Fût Minervois
Lily OBriens Hanging Tree (Salted Chocolate Caramels)
Holmes Bakery Gingerbread Slices
Slievebloom Farmhouse Irish Cranberry Chutney
Ditty Luxury Brandy Mince Pies
Designer Tin of Butter Chocolate Chip Cookies
Hampers & Co Natural Soy Wax Luxury Scented Candle Berry Christmas
Presented in a White Wicker Basket with Handles & Removable Christmas Cotton Lining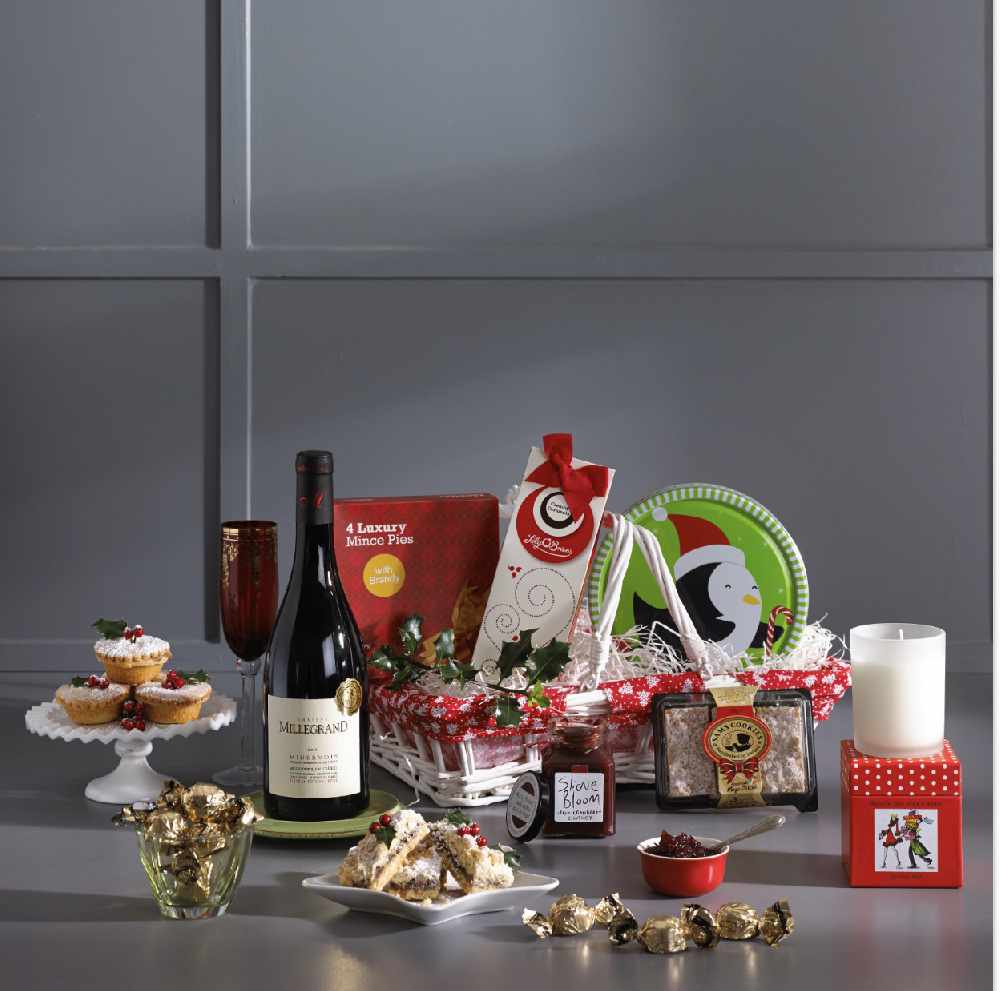 Hampers & Co. Whatever the season whatever the reason, Ireland's Leading Online Hamper Company. Hampersandco.com
To help you celebrate Christmas Hampers & Co are giving you a chance to win a luxury Christmas Hamper every day this week. Hampers and Co has been a leader in luxury gifting providing a seamless service to individuals and companies alike. sourcing the finest artisan foods and gifts and travels to France to select the best wines for her beautiful hampers and gift boxes.
Small pretty hand painted wooden crates, luxurious gilt patterned giftboxes, distinctive, leather strapped double wicker baskets and sumptuous velvet covered lidded gift boxes house the gifts and can all be personalised for a unique touch.
A well-chosen gift is guaranteed to bring joy into a special someone's life and a gift from Hampers and Co Christmas 2019 collection is sure to bring a smile.