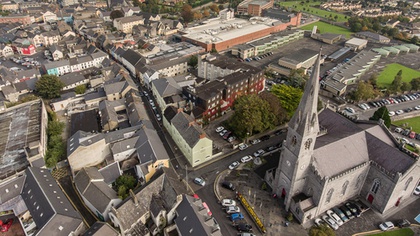 Special memorial plaques for Laura Brennan and Michael Tierney have been unveiled in Ennis.
Laura Brennan passed away aged 26 in May, 2019, having led a campaign to promote the HPV vaccine among young women. Her campaign is credited with a surge in uptake of the vaccine. According to the HSE, from 2017, the first year of Brennan's campaign, to today, uptake of the vaccine increased 19% from 51% to 70%. Since her passing, Brennan's family have continued her campaign.
A plaque dedicated to Brennan was unveiled at the Queen's Hotel.
At the former building of Tom Mannion Travel, a plaque was unveiled to celebrate one of Ennis's most famous characters. Michael Tierney was known for his distinctive sporting of jewellery, wigs and make-up; his mystery tours of Ennis; along with his compassion for the elderly community in the town and beyond. Tierney's 1998 funeral was one of the largest Ennis had ever seen.
The memorials were organised by Fine Gael Cllr Mary Howard, one of the final acts of her tenure as Cathaoirleach of Clare County Council.
Speaking about honouring Brennan and Tierney, Howard said "For many years I have tried to have something permanent in the town of Ennis to remember the larger than life character that was the late Michael Tierney. Last June when I became Mayor of Clare, I promised that both Michael and Laura Brennan would have a permanent presence in the town."