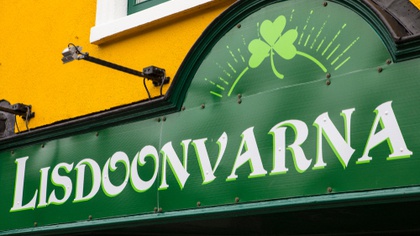 For the second year in a row, COVID-19 has resulted in the cancellation of the annual Lisdoonvarna Matchmaking Festival.
Festival organisers made the announcement this morning that the festival, which has been running for over 160 years, would not go ahead this September. A rescheduled festival later in the year has been ruled out.
Cancelling the festival two years in a row is believed to cost the local economy as much as €5 million. The festival usually attracts tens of thousands of visitors from Ireland and around the world.
In a statement, festival organiser Marcus White said that the lack of vaccinations among young people was a major factor in the event's cancellation. "As the Government have advised that there should be no large-scale indoor events until the whole population has been vaccinated, this year's Lisdoonvarna Festival has regrettably been cancelled. Many people, especially younger ones, will not be fully vaccinated before the end of September."
The festival's reliance on indoor events was another factor that led to the decision to cancel, with White saying "All our events are staged inside including the country music marquee which can accommodate up to 2,000 people which is not permissible under current guidelines. We would not be able to manage the very large crowds that normally throng our small town for a month."
Lisdoonvarna has received extra interest from North America this year thanks to the airing of a TV movie, 'As Luck Would Have It', whose story is set during the festival.
Those hoping to meet their match will now have to wait until 2022, when White promises the festival will return "bigger and better than ever."