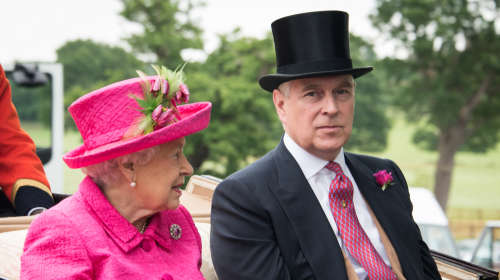 A debate is to be held over the renaming of a Carrickfergus street currently named after Prince Andrew.
Earlier this week the prince settled a sexual assault lawsuit with his accuser Virginia Giuffre for an undisclosed sum. Part of the settlement will see the royal make a donation to a charity established by Giuffre to support victims of sex trafficking.
Giuffre had accused Prince Andrew of having sex with her while she was 17 and underage by US law, which she claims was facilitated by the late financier Jeffrey Epstein.
The news has severely damaged the Duke of York's reputation, and now many Northern Ireland councillors wish to remove his name from the street in the County Antrim town.
The Mid and East Antrim Council will hold a debate later this year on whether to pick a new name for the street or maintain its association with the disgraced royal.
"This is a matter for Elected Members, and a motion to change the name of Prince Andrew Way in Carrickfergus is expected to be brought before Council in June 2022, at which time it will considered by Elected Members," a Council spokesperson said.
Earlier this month Belfast City Council decided not to fly the Union Flag over city hall to mark Prince Andrew's birthday.
In the UK there have been calls for Prince Andrew to give up his Duke of York title, or for the Queen to forcibly remove it should he insist on keeping it.