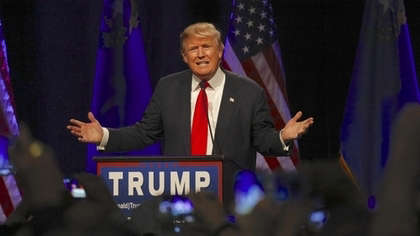 Former US president Donald Trump is launching his own social media app as part of his new media company.
Trump was kicked off most social media platforms earlier this year following the riot at the US Capitol building on January 6th, which resulted in five deaths. The president was accused of inciting the violence with his online rhetoric.
As part of his new Trump Media & Technology Group, Trump is now set to launch the TRUTH social media app.
"We live in a world where the Taliban has a huge presence on Twitter, yet your favourite American President has been silenced," Trump said in a statement. "This is unacceptable."
Trump has been touting the idea of launching his own social media platform ever since being barred from mainstream platforms like Twitter and Facebook.
Earlier this year the former president launched a blog on his personal website but gave up due to low page views.
A beta version of the TRUTH app is expected to be available from next month, followed by an official launch in the US early next year.
Trump Media & Technology Group is also planning to launch a video on demand service featuring news, podcasts and entertainment programming.