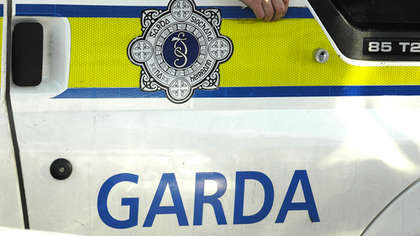 A man arrested by gardaí investigating the 30-year-old murder of Sinn Féin councillor Eddie Fullerton in Donegal has been released without charge.
56-year-old father of six Fullerton was murdered by loyalist paramilitaries on May 25th, 1991 at his home in Buncrana.
The UDA claimed responsibility for the killing.
On Sunday morning gardaí in Donegal arrested a 56-year-old man in relation to Fullerton's murder.
The unnamed man was held in custody at Letterkenny Garda Station under Section 30 of the Offences Against the State Act, 1939 as amended, before being released without charge on Monday morning.
"The man (aged 50s) arrested yesterday in relation to the investigation into the murder of Councillor Edward Fullerton that occurred at his home in Buncrana, Co. Donegal on Saturday 25th May, 1991 has been released without charge," a garda spokesperson said.
Speaking on the 30th anniversary of Fullerton;s murder earlier this year, Sinn Féin President Mary Lou McDonald had called for an independent inquiry to be launched into the killing. Sinn Féin have long believed there was collusion between loyalist paramilitaries and British security forces in the murder of Fullerton.
Fullerton made history in 1979 when he became the first Sinn Féin councillor to be elected in Donegal. His greatest political accomplishment is thought to be the Inishowen dam and reservoir which was named after him.
A file will now be prepared by the Director of Public Prosecutions.