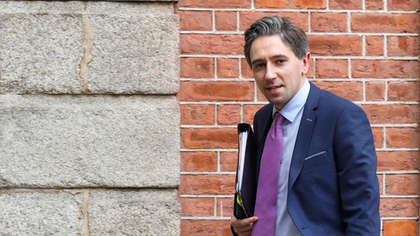 Minister for Higher Education Simon Harris says it's now time to "boost the booster campaign" of third vaccines.
Harris said the government will publish an update on the campaign this week with news expected of when the over-40s can begin receiving their third doses.
With concerns over the Omicron variant, Harris said the government is racing to ensure 1.5 million people had received their booster before Christmas.
Harris admitted that the government had been "too slow" in originally introducing face masks and antigen testing in the early days of the pandemic.
The HSE is looking at ways to extend the booster programme to the 40-49 age group by the end of next week. Anyone in the age group who received their second dose over five months would be eligible for a booster.
Kingston Mills, professor of immunology at Trinity College Dublin, wants the gap reduced from five months.
"There's some benefit in having a longer gap, but that's offset against the huge benefit of now vaccinating people that really need protection," he said.
Prof. Mills believes Omicron will become the dominant variant "in a matter of weeks."
"If it happens in the UK it's going to happen in Ireland," he said. "We've had a very small number so far. And if we could manage to contain those we could avert the worst effects of it. But the problem is that we're so linked to Northern Ireland and the UK with travel that it's going to be very difficult - if the thing gets out of control in the UK - to stop it becoming the dominant variant here. The bright thing is that a lot of our very vulnerable population have had three doses of vaccine, so the hospitalisations should not be high, hopefully."