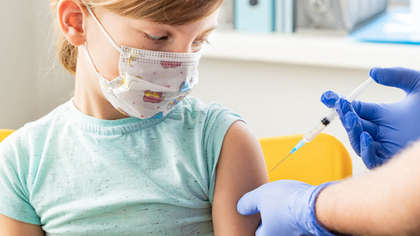 The National Immunisation Advisory Committee has given its recommendation to the government for COVID vaccinations for children aged between five and 11.
480,000 primary school pupils will now be offered the vaccine, which is a lower dose for this age group.
The vaccine programme for the age group is expected to begin in January, though some may receive their dose this month. The vaccine selected for the group is that of Pfizer.
Within the age group, priority will be given to children with an underlying condition, those living with younger children with medical needs, and those living with immunocompromised adults.
The HSE has reported that people are getting multiple appointments for their booster jabs from different sources, even if they are already fully vaccinated.
Vaccination centres, GPs and pharmacies are currently administering the boosters. The HSE advises that anyone who receives extra appointments should reject the appointment if they have already received their third booster dose.
Last week Taoiseach Micheál Martin said that 180,000 booster appointments had been issued yet only 93,000 had attended. Multiple appointments may account for the shortfall.
Over a million booster jabs have now been administered.