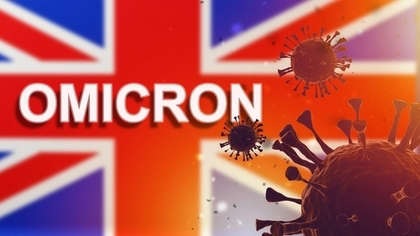 The UK Health Secretary Sajid Javid has said the Omicron variant is now spreading at a "phenomenal rate" in the UK.
Omicron is now believed to be responsible for as many as 40% of COVID infections in London, though no deaths have yet been linked to the variant.
"What we now know about Omicron is that ... it's spreading at a phenomenal rate, something that we've never seen before, it's doubling every two to three days in infections," Javid said. "That means we're facing a tidal wave of infection, we're once again in a race between the vaccine and the virus."
Javid said that while there are only 10 confirmed cases of Omicron in UK hospitals, "there is always a lag between infection and then hospitalisation and then, sadly, death."
Prime Minister Boris Johnson, who is currently facing criticism over alleged parties held at 10 Downing Street during last year's Christmas restrictions, is pinning his hopes on the booster programme to combat the Omicron wave.
The British government has set a target of offering boosters to all adults by the end of the month.
The World Health Organization has warned that Omcron poses a "very high" risk due to its transmission rates and its apparent ability to evade vaccine protection. Further research is required to determine its severity, though it's believed to result in milder symptoms than previous variants.