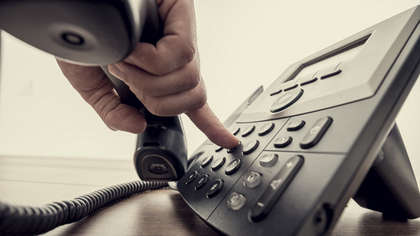 A garda has reiterated warnings to the public to be aware of phone scams as Limerick residents continue to fall victim.
"As much as I mention them, I must not be talking about them enough because people are still being scammed daily in Limerick," said Sergeant Ber Leetch, crime prevention officer at Henry Street Garda Station.
"There were two recent incidences of account take-overs, this is where a person is tricked into giving a criminal access to their on-line banking and one case of where a lady was tricked into transferring money to another account," Sgt Leetch detailed.
"In one case, it was a woman in her 60s from Ballyneety," the garda elaborated. "She received a phone call regarding her Wi-Fi, she was given advice to download an App, she did and then the criminal had access to her on-line banking and took almost €3,000 from her account."
"In the other case a woman in her early 40's from Ballyneety received a text from who she thought was her bank," Sgt Leetch continued. "She replied to the text and basically provided these criminals access to her bank account too. She lost almost €2,000."
Sgt Leetch warned the public to "Never trust an email or text message from a bank, contact your bank directly yourself but only on the phone number you looked up and never a phone number in the text or email."
"If you receive a phone call unexpectedly from a stranger, no matter who they say they are, you should be suspicious but be very suspicious if there is an urgency about a request they are making either for money or any personal information. Stop and hang up, and if the calls persist, seek advice from a trusted friend or family member but never give personal or bank details to anybody and never download an App on the advice of a stranger."