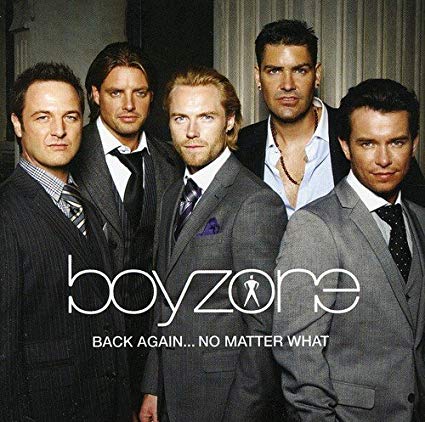 Mikey Graham, a former member of the boyband Boyzone, took to social media this week to announce that he's been working on a "hugely interesting" documentary chronicling his experience in the music industry.
The singer, 49, made the announcement on Twitter, where he added that, in addition to the film documenting his personal experiences with the music industry, he hopes to soon return to doing live shows after a private performance for someone "who has just burst into my world".
"For a very special occasion I played a private little session gig for some one who has just burst into my world", Mikey tweeted. "It felt so amazing to be free from all the old shackles and just play my guitar and sing from my soul again.
"I've gotten my spirit back and love of playing live again,' he continued. 'So I'm gonna bring it to you guys like a thunder ball. Been nearly 30 years since I felt this way & all because of one very special person who I shall reveal very soon. She is heaven sent. Can't wait!!!'.
He went on to reveal that the upcoming documentary will tell "the real truth" of the music biz.
"Also working on a hugely interesting documentary about the music business & my experience within it", Mikey tweeted. "So much inside info for you guys to know. The real truth about fame & the liars within".
Mikey rose to fame in the early 90s alongside fellow Boyzone bandmates Ronan Keating, Shane Lynch, Keith Duffy, and the late Stephen Gately. The group broke-up after only seven years, going their separate ways in 2000 before reuniting in 2008.
After Stephen Gately's passing at the age of 33, the band announced that they would continue to tour until they officially retired on 2018 following their final album: 'Thank You And Goobye'.