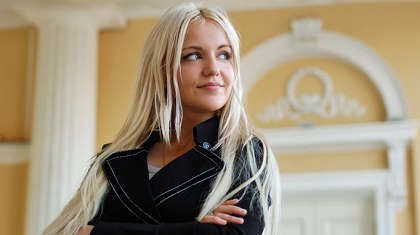 Britney Spears has claimed that she was only allowed out twice during her four year Las Vegas residency.
Between 2013 and 2017, Spears performed at Planet Hollywood in Vegas. On Monday, the singer took to Instagram to claim that she was only granted permission to go out twice during her residency.
Spears posted a video of herself in a pair of white stilleto heels and a white dress. She shared the video with fans, speaking about the time in her life.
"My version of success"
"I've been thinking about life and what my version of success is…", the singer wrote. "To me it's knowing I've used my heart over my head and it's hard sometimes because of ego... but sometimes ego is protection!".
"I gotta get the hell out of here… ok… I'm talking nonsense. Either way… me in my white dress!!!".
"I was thinking about when I did shows in Vegas… the four years I was there I went out only two times!!!! Unfortunately, I'm not lying", she added.
"But that's not why I'm sharing this with you guys… it was the only one time I wore a white costume!!!!".
She continued, "I know it sounds weird but to my surprise I believe the colors you wear reflect back to you in a way!!!!".
"Psss I'm not sure anybody on my crew ever wore color in the four years I was there… in other words… people it may be uncool but let's start wearing bright colors".
This comes after it was confirmed that Britney's father Jamie Spears agreed to step down as his daughter's conservator.