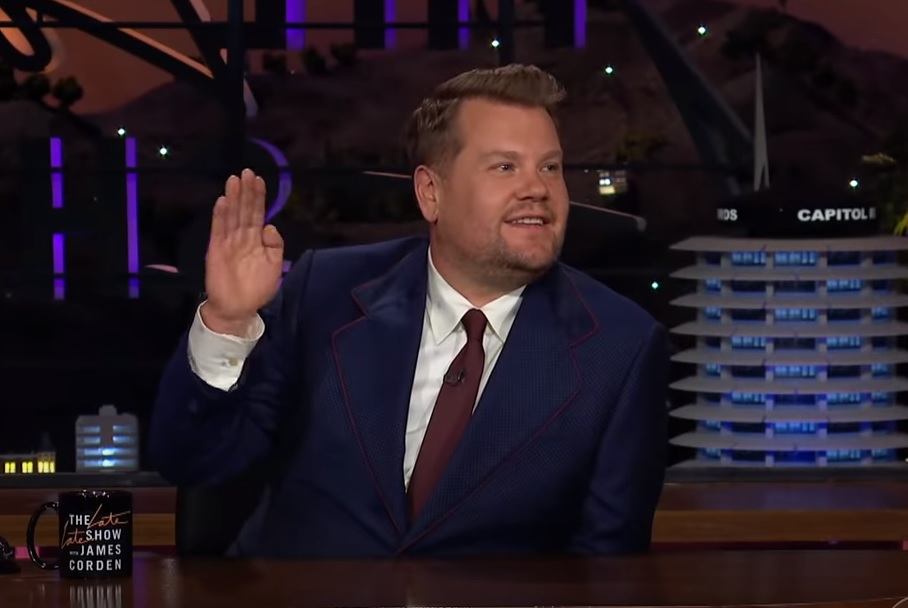 James Corden and Camilla Cabello blocked traffic in Los Angeles this weekend, holding a flash mod performance in the street.
The stunt was a promotional activity for Cabello's upcoming Cinderella remake, coming to Amazon Prime Video later this week (September 3).
Fan footage of the flash mob has gone viral, showing Corden dancing in a giant rat costume alongside Cabello as they lip-synched to Jennifer Lopez's 1999 hit 'Let's Get Loud'.
The stunt also featured Billy Porter and Idina Menzel, both of whom are set to star alongside Cabello in the upcoming Cinderella remake. The flash mob was reported to have been shot for an upcoming segment on The Late Late Show with James Corden, following the host's tradition of pulling similar stunts for films like Frozen, Aladdin, and The Greatest Showman.
Fans have mocked Corden online since the footage was posted, with one user saying "Imagine being late to work because James Corden had to do hip thrusts at you in a rat costume".
Another said: "Seeing James Corden in a rat costume one more time will be the start of my villain origin story".
"Specifically came to LA to get away from James Corden and now he's dancing in a rat costume in front of my car I just want my breakfast burrito," another joked, while another Twitter user shared their anger, saying the stunt was "one of the dumbest ways to promote a movie I have ever seen in a hot minute."