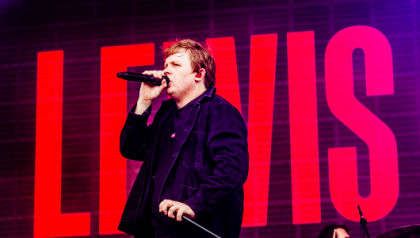 A trailer for a documentary film about Scottish singer Lewis Capaldi has just been released.
The documentary titled, 'How I'm Feeling Now', is streaming to Netflix, scheduled for release on April 5, and looks at Capaldi's life off stage, as he deals with the anxiety and pressure of living up to the world's idea of success, following the release of his debut album 'Divinely Uninspired to a Hellish Extent'.
According to a press release, the documentary film "captures Capaldi's defining year, struggling to balance the familiarity of home, normality and all he's ever known, with life as one of the biggest stars on the planet, gleaning an intimate portrait of his unique character, hopes and fears in his own words".
In the trailer which you can check out below, Capaldi admits, "I think I've never been more insecure in my life than I am now".
"And I think that's got worse the more successful I've got. You get your whole life to write your first album, and a year or six months to write your second. The clock's ticking", the Forget Me singer added.