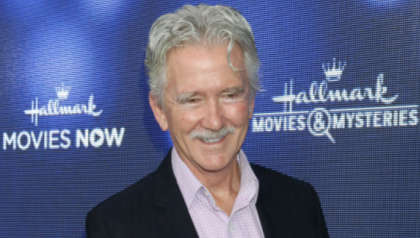 Actor Patrick Duffy visited the secluded Mayo village of Skeheen yesterday to meet his long lost cousin, and retrace his Irish roots.
Duffy played Bob Ewing in the hit TV series Dallas, and he seemed shocked by the number of Duffys who came to greet the actor at his place of ancestary, Kilmovee.
"It seems that just about everybody around here carries the surname Duffy", Patrick Duffy said.
Duffy, along with his partner Linda Purl also paid a visit to a long, closed graveyard at Kilmovee. Generations of Duffys had been laid to rest at this place. They also visited an imposing and untouched stone fort at at Kilcashel.
The couple also spoke to scientist Dr Tyrone Bowes. He established Duffy's Irish ancestary. He also explained to Patrick and Linda that a huge number of Duffys had migrated over to Mayo from Ulster counties.
70 property Duffy owners were also recorded, according Griffith's Valuation lists (1853).
After visiting a renovated house in Skeheen townland, where Patrick's great grandfather, Terence Duffy lived, before emigrating during the 1800s, a lovely meal was prepared for the couple at Kilmovee Community Centre. This included boxty, thanks to Bridie Langan and buns. The meal also included traditional bacon and cabbage.
This day was rounded off with a visit to a local pub, owned by the Duffy family.
"Patrick Duffy's ancestors left Ireland in difficult times. Their success as emigrants is one of the positive stories about the exodus from Ireland in the 19th century", the local parish priest Fr Joseph Gavingan said of the the couple's visit to the area.