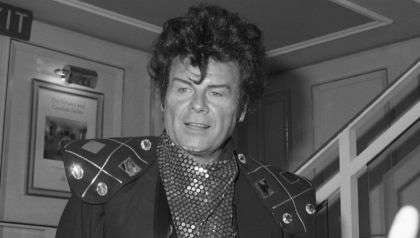 One month after his release, disgraced singer Gary Glitter has been packed straight back to prison for breaking his licence.
The former pop star was released from HMP The Verne, a low-security jail in Portland Dorset, having served 8 years of a 16 year sentence for sexually abusing three girls under the age of 16.
Glitter whose real name is Paul Gadd was jailed in 2015, for these historical attacks, which saw him attack two girls backstage in his dressing room, having separated them from their mother. They were aged 12 and 13 years old.
In 1975, he also crept into the bed of another girl who was under the age of 10, and attempted to rape her.
Glitter became the first person to be arrested under Operation Yewtree, which was set up in light of the Jimmy Saville scandal.
"Protecting the public is our number one priority", a probation service spokesperson said following Glitter's return to prison recently. "That's why we set tough licence conditions and when offenders breach them, we don't hesitate to return them to custody".