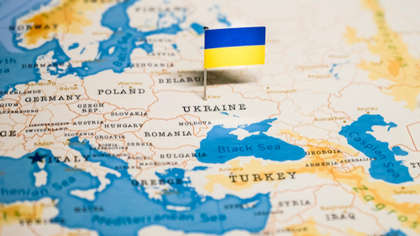 According to organizers for the Eurovision Song Contest, Russia will still be allowed to participate in this year's event despite their recent invasion of Ukraine.
Organizers called the competition a "non-political cultural event" in an interview with CNN before adding that "The EBU (European Broadcasting Union) is however concerned about current events in Ukraine and will continue to closely monitor the situation."
The EBU has yet to respond to requests for comments on the situation.
Ukraine's state broadcaster, UA:PBC, has since issued an open letter to the EBU, calling for Russia's disqualification from this year's event as well as the removal of the Russian media from the association, calling them "a mouthpiece for the Kremlin and a key tool of political propaganda financed from the Russian state budget."
Russia has yet to select a representative for this year's contest, set to take place in Turin, Italy, but have until mid-March to do so, according to Eurovision rules.