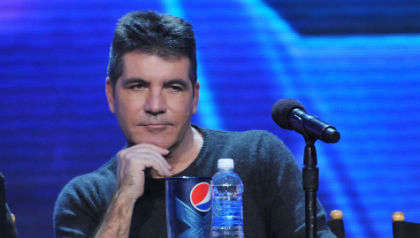 Whilst judging Britain's Got Talent, Simon Cowell joked about his ever changing face.
The judge and musical entepreneur made this joke as contestant Tom Crosbie made an art piece of the faces of Judge Bruno Tonioli and Albert Einstein using Rubik's Cubes.
After the routine stunned the judges, Simon Cowell asked Crosbie, "How the hell did you do that?". To which Crosbie replied, "Practice, lots of different faces. It turns out you have a really difficult face to make Rubik Cubes out of".
It was at this point that Cowell delivered the comical riposte, "I'll change my face…again".
Fans were quick to notice Cowell's witty remark, reacting to it on social media, "God I love the banter on #BritainsGotTalent #BGT Simon saying outright he might need a new face".
Check this out below.
While he has always denied having a facelift, Simon Cowell did admit that he underwent botox procedures last year.