Our friends at Lidl Plus have given us a €200 Lidl Voucher to give away, all to celebrate Lidl Plus Winter Winners!
For every €35 you spend in store you will receive a stamp on your Lidl Plus stamp card. Once you receive 4 stamps to fill your stamp card you will be entered into the Lidl Plus Winter Winners draw.
Prizes range from Lidl Plus shopping vouchers, escooters, hover boards, airpods, TVs right up to one brand new BMW to be given away to one lucky Lidl Plus Winter Winner from Nov 5th – December 1st
So get involved, and if you want to win the €200 Lidl Voucher, enter below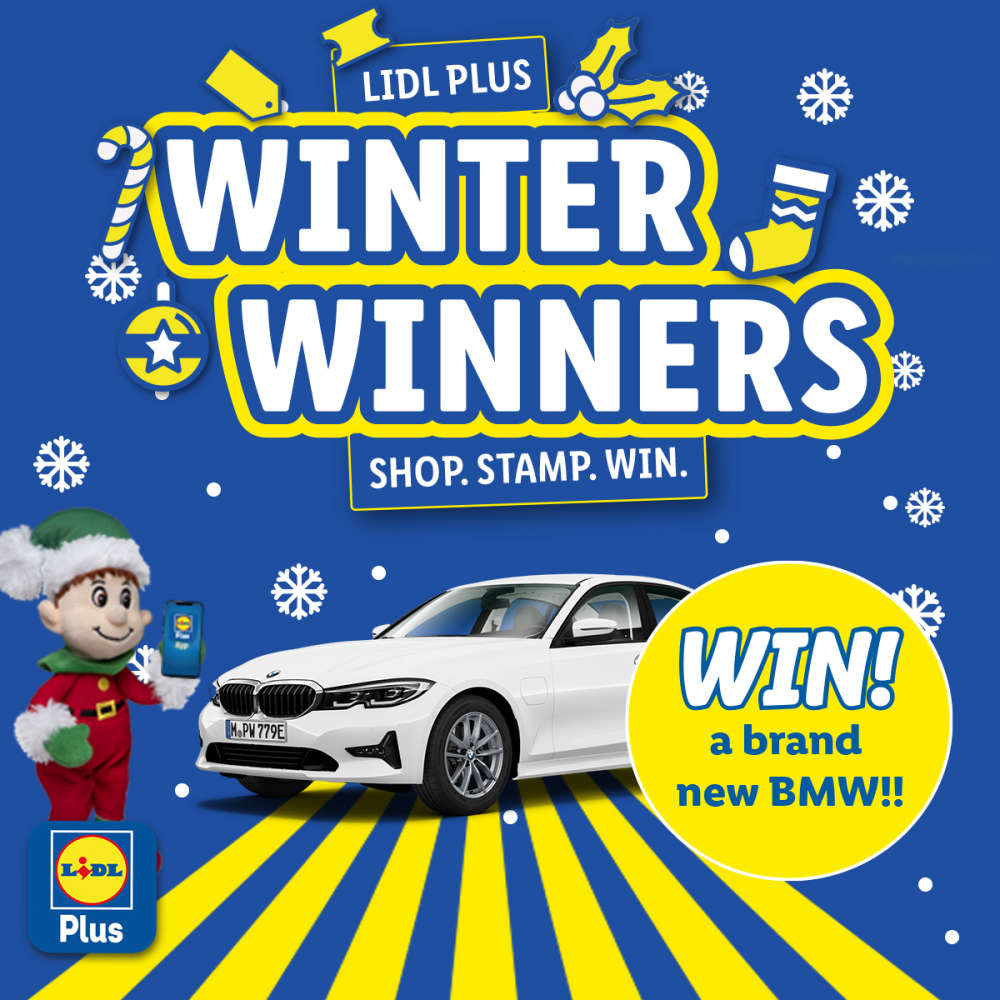 Sorry, this form is temporarily unavailable. Our team are working on the issue, please check again soon.