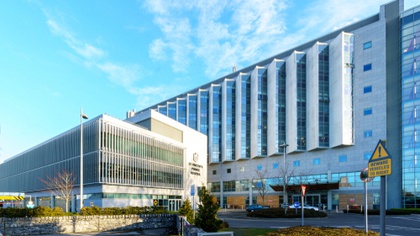 That's according to an opinion poll.
The Sunday Independent/Ireland Thinks survey finds 60 percent aren't satisfied with the plans.
45 percent also think there would be religious interference in medical services – 41 percent believe the opposite.
The government has delayed sign off on the billion euro hospital after ministers sought more detail on plans to lease the St Vincent's campus site for 299 years.
People Before Profit's Brid Smith says full ownership's needed.
According to RTE news, Taoiseach Micheál Martin told Fianna Fáil TDs and senators earlier this week that discussions on the new National Maternity Hospital "need to be brought to a conclusion".
The Taoiseach said: "We need investment and delivery for women and children by building modern maternity hospitals."
Mr Martin said the Government now had "significant guarantees" within the constitution of the hospital.
The Taoiseach said 52 clinicians in Holles street support the plan and are clear that "all legal clinical procedures will be available in this new modern hospital".
He added: "The women of this country deserve modern world class facilities and we must also deliver modern neonatal facilities to ensure the best outcomes for all."