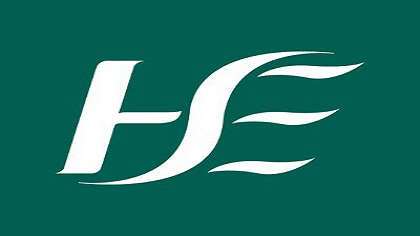 From today, patients are being referred through Regional Fertility Hubs for publicly-funded AHR (assisted human reproduction) treatment, the Department of Health has announced.
Eligible patients will be entitled to one full cycle of IVF (in-vitro fertilisation) or ICSI (Intracytoplasmic sperm injection) treatment, provided in a Health Service Executive (HSE)-approved private clinic of their choice.
For certain cohorts of patients, up to three episodes of IUI (intrauterine insemination) can be made available.
Six Regional Fertility Hubs are now in operation.
Patients referred by their GP to these Hubs, whose fertility issues cannot be managed at a low level of intervention, are now being referred for AHR treatment in private clinics.
Minister for Health, Stephen Donnelly said:
"Today marks a very important step on our journey to fully publicly-funded AHR treatment and represents a major development in the provision of women's health services in this state.
"I appreciate the challenges faced by people who wish to start a family but are unable to do so without clinical assistance.
"Cost should not be a barrier to accessing clinical intervention, so I'm very pleased that from today, publicly-funded AHR treatment will give thousands of people an opportunity fulfil their hopes of becoming parents."
Publicly-funded, privately-provided AHR treatment is an interim measure along the path to the ultimate objective of Government, which is a complete publicly-provided fertility service. In this regard, the first public National AHR Centre is scheduled to open next year.
The provision of services is being commenced on a structured and phased basis and does not currently include treatments involving the use of donated gametes (sperm and eggs) for heterosexual or same-sex couples or single female patients.
This treatment will be made available as soon as possible once regulatory and clinical issues are addressed in the forthcoming Assisted Human Reproduction Bill.
Minister Donnelly said:
"We have come a long way in a very short space of time in respect of publicly-funded fertility services in Ireland, and I'm committed to building on this progress to provide an equitable fully-funded service that supports the healthcare needs of people who face difficulties in creating a family.
"Work is ongoing on the Assisted Human Reproduction Bill which will improve access to AHR treatments and embed safe and appropriate clinical practice.
"We are also working towards another significant milestone next year with the launch of the first public National AHR Centre."
The HSE advises people experiencing fertility issues to present to their GP as the first step. If further treatment is required, they may be referred to their local Regional Fertility Hub.
To access free IVF, ICSI or IUI treatment you need to:
be referred to a regional fertility hub by a GP or consultant

be resident in the Republic of Ireland

be in a relationship with your partner for at least 1 year

have never had a sterilisation procedure to prevent pregnancy - this includes a vasectomy or blocking or sealing your fallopian tubes (tubal ligation)

have no children with your current partner, including any children you are a legal guardian to

be over 18

be age 40 or under if you're a woman, or age 59 or under if you're a man

have a BMI of between 18.5 and 30, if you are a woman

have never had IVF or have had only 1 round of IVF - you must also have no unused embryos in storage
Publicly-funded AHR is not means tested, and providing details about your income will not be required to avail of the service.
The fertility hubs are located at:
National Maternity Hospital, Dublin

Rotunda Hospital, Dublin

Coombe Women and Infants University Hospital, Dublin

Galway University Hospital

Cork University Maternity Hospital

Nenagh General Hospital as part of Limerick University Maternity Hospital
You may still be able to get other fertility treatments at a regional fertility hub if you do not meet the access criteria for free IVF, ICSI or IUI.