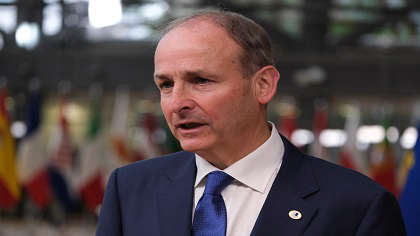 The Teachers' Union of Ireland (TUI) has welcomed the Tánaiste's comments in relation to halving the length of studying time for the Professional Master of Education (PME).
Micheál Martin told The Examiner yesterday that he is keen to reduce the length of teacher training by a year. This comes in response to staff recruitment and retention issues in the field.
"If you're working class or your income is limited to what your family can do, the idea of the masters in teaching will be a daunting financial prospect. I think we should be alive to revisiting all that," he said.
"Pure educationists might say we need two years, but I'm not convinced. I do think we perhaps have to look at, particularly at the post-primary level, that masters process, and the two-year timeline and whether we can shorten that," added Martin.
The TUI said that it has consistently called for this measure as teaching is becoming a profession that is unaffordable to many.
Speaking today, TUI President David Waters said:
"We welcome the comments made by the Tánaiste and we hope that it signals that the Government might finally be taking the teacher recruitment and retention crisis seriously. The TUI has been consistently calling for a reduction in the PME to one year as we believe that the profession has become an unaffordable one to many."
Mr Waters added that this measure alone is not enough to tackle the current crisis.
"A survey of teachers carried out by TUI earlier this year showed that of those recently appointed, less than a third of teachers (31%) appointed received a full-time contract, and just over one in ten teachers (13%) were offered permanent positions. This culture of precarious work is driving both potential and serving teachers away from the profession," he said.
Further, Waters said that the budget "needs to provide the required resources so that schools can offer jobs of full hours upon initial appointment."
Martin also told The Examiner that he supported the re-introduction of top-up payments for additional teaching qualifications:
"We should incentivise continuing professional development. In the years after the crash, decisions were taken where allowances for postgraduate [were cut]. That was a mistake in my view because afterward, if people go down to do a Masters while they are teaching, you are enhancing the quality of your teaching."
The TUI have also leant their support to this proposed measure of restoring allowances that were previously cut.