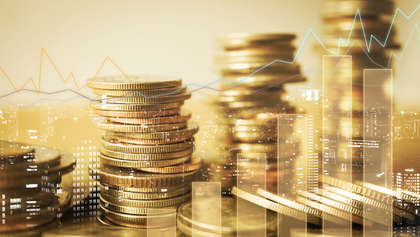 The Central Bank expects the economy to continue to grow this year.
The latest Quarterly Bulletin from the CB predicts a growth of 7% in Ireland's domestic economy in 2022.
On the downside, inflation is expected to continue to rise until the second half of the year. It is expected to settle at an average of 4.5 % for the year.
The bulletin finds that the Omicron wave had a smaller impact on the economy than previous stages of the pandemic.
Spending on goods and services has increased as people begin to spend money saved during the pandemic.
Unemployment is expected to fall below 5% by 2024.
"With strong growth in employment and activity, the economy is already back to its pre-pandemic level, and we expect it will reach its potential level of activity over our forecast horizon to 2024," said Mark Cassidy, Director of Economics and Statistics at the Central Bank. "The aggregate data mask the fact that some parts of the economy, particularly hospitality and the arts, are still bearing significant costs arising from Covid."
Cassidy warned of a rise in gas prices should Russia invade Ukraine.
"Essentially the strong economic recovery and extreme weather conditions have depleted stocks of natural gas in Europe making Europe even more dependent on imports from Russia," he said. "Anything that calls into question the availability of these supplies from Russia will put further upward pressure on prices that are already very high."